It seems that we are saying goodbye these days on MCHY more than we used to! Perhaps it is due to the realization that there really is only so much time left and what to do with it? Well… put up more irreverent kitties to fill your desktop and mobile devices (more on that later). Here are some goodbyes for this blog entry:
Goodbye to the south end of Husky Stadium as work to rebuild it has begun.
A very sad farewell to Sarah Burke, who died at the age of 29 after a wipe-out on a practice run in Park City, Utah. She ruptured her vertebral artery after completing a trick on a half-pipe and went into cardiac arrest.
Thursday, 9 Jan, she succumbed to her injuries after being in a coma since the accident and passed away. She was a four-time X Games Champion and had successfully lobbied the IOC to have the "superpipe" added to the 2014 Olympics. A sad fucking day for the sport, her family, and her husband of just over a year. MCHY are big fans of hers. Goodbye, Sarah.
What cannot be said about Etta James who died this week as well? The voice, the persona, the woman. It is hard to not count on my fingers and toes how many people I know used her "At Last" song as their wedding pronouncement. Indeed Strabo and his wife did! Goodbye Etta and millions of people are going to miss your voice.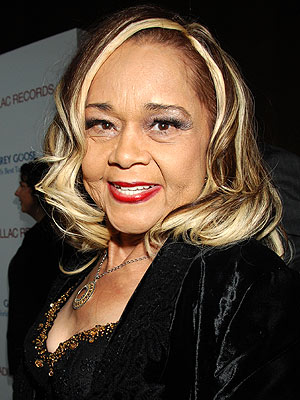 No one can lament the passing of the Presidential aspirations of the whack-job known as Rick Perry. Rapture-Bot predicted this a little bit early last year, but his logic algorithms were sort of skewed due to some crappy code I wrote because I was busy watching Dancing With the Stars. He endorses the Newt Gingrich now. W@W! What a train wreck that guy is. Open marriage, cheating and all the good "family values" the right-wing espouses. Losers both! Though it is not something we would normally do, MCHY is going to endorse a Republican candidate this year. More on that as the race progresses.
What is new is that I, Jim, have a new job and apartment in the realm of Newcastle, WA., which I prefer to call Whitecastle, because I have not seen a brother or sister in the 'hood since I moved in six days ago. I am a contract employee with AT&T, the masters of all things telephonic. I can't say more due to NDA, but I WILL say that the iPhone 6 is pretty damned cool looking. Yes, iPhone 6! The 5 has been passed over due to the screen constantly summoning the spirit of Steve Jobs asking "are we there yet?" WTF? Spooked a lot of us out in the test lab and finally my boss, Mick, tossed it into the creek behind the office, where it floated in place for two days asking "am I drowned yet?"
I have many emails asking how I ended up back on the Best Coast after my two-year ordeal with Athena Baxivanos. Well, that surely is a long harrowing story that I have to explicate to you all in some future update. But I will say that living with Athena Baxivanos for two years made me realize the fine line between sanity (me) and insanity (her). And then there is her "gym trainer" Ben Graff from the Andrews Institute. What a piece of work that guy is. Dudes… please… never take steroids! Ben Graff reported to Athena Baxivanos how they debilitated his penis to the point of ineffectualness. Ben Graff! What are you thinking! Athena Baxivanos reported to me that Ben Graff was nothing but a pile of muscle with no neck and could not achieve that state which most women would like to have to pleasure them. Ben Graff did think enough of himself to expose his penis (what he had) to Athena Baxivanos while they drove back from their weekly dinners on Pensacola Beach. But this was not the first time Ben Graff exposed himself to Athena Baxivanos. No no no. He had the hots for her and her implants since he met her while I was in Seattle selling everything I owned to accomodate her new life in Florida. Shame Ben Graff, shame! More on Athena Baxivanos and Ben Graff later, there is so much more to be known!
For now, I must return to my hookah and my astrolabe to determine the path of events yet to come! I love you all and believe that 2012 is going to be fucking awesome… unless you are Athena Baxivanos or Ben Graff. It would suck to be 40 years old and not have a penis that works!